Welcome to our site where you will have a description of each of our Android publications. In addition to being able to get each of the applications completely free from Google Play for your mobile or cell phone.
They are designed to take up little memory space and if installed on the SD card.
The objective of these programs is to have different spiritual exercises or prayers or prayers in one place, without depending on an Internet connection or carrying a heavy book. It also takes advantage of the advantages of technology, for example allowing alarms to be informed of the appropriate times or dates for them, as well as keeping track of, for example, the Hail Mary of the rosary.
Saint Joseph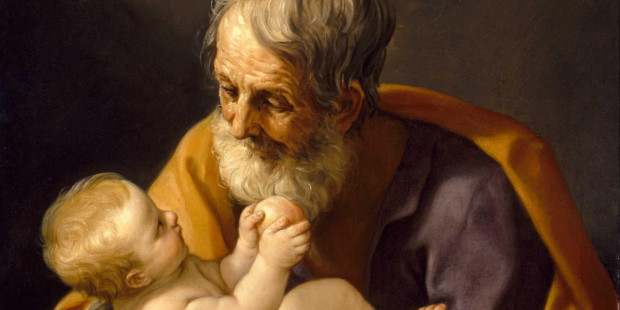 Saint Joseph is the adoptive Father of Jesus, in Latin Pater Putativo.
He is one of the most important saints of the Catholic Church after the mother of God, the Virgin Mary. And curiously the only thing in the Bible that describes him is that he was a Righteous man.
The application of Saint Joseph has the most popular prayers and prayers to it, being the patron and defender of families, work, the church and holy death, it is also the quintessential father model so much that on its date, 19 March is celebrated or commemorated Father's Day in many countries. It also has two other dates, the Sunday after Christmas where the Holy Family is celebrated and May 1 where Saint Joseph Worker is celebrated, coinciding with the day of the worker.
Among the prayers of this application we find the pains and joys of Saint Joseph, the rosary of Saint Joseph, triduums and ninths, the cloak of Saint Joseph and various prayers for work and family, among others. In addition to being able to set alarms for special dates.
More about Saint Joseph and his prayers.
Download the Saint Joseph Android Application
The 24 Hours of the Passion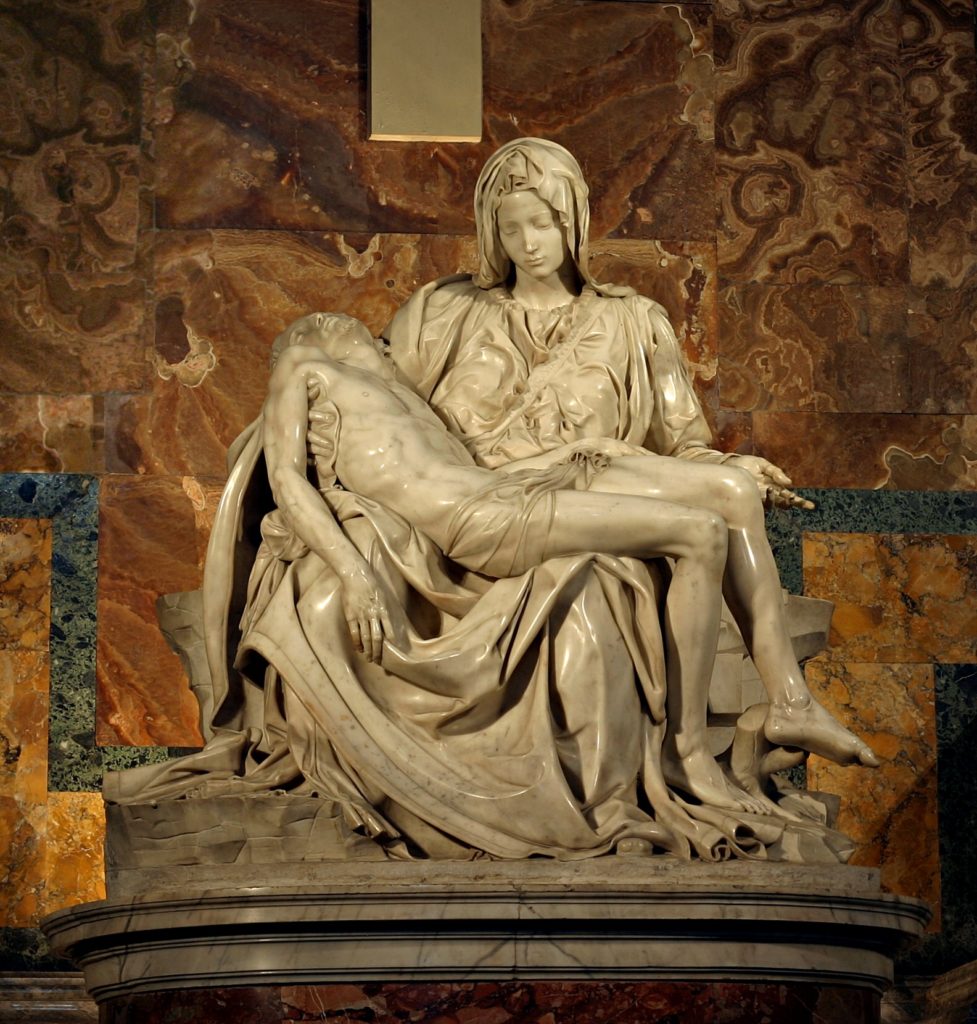 Jesus appeared to a nun named Louise Piccarreta who spoke to him about the divine will, and also taught him this prayer of accompaniment and meditation on the passion of the Lord, specifically the 24 hours that elapse from Jesus' departure to the Last Supper until his funeral.
This meditation immerses us in the unfathomable mercy of God and as from his infinite love and fulfilling the divine will, Christ suffers and repairs all the punishment we deserve for our sins.
Prayed with a true spirit of reparation and accompaniment to our Lord Jesus Christ, he raises us and grants us many graces, so many that one of the promises of Jesus is that whoever prays with devotion will save a soul for every word of it.
More to know about The Hours of Passion
Download the Android application of The Hours of Passion
Divine Mercy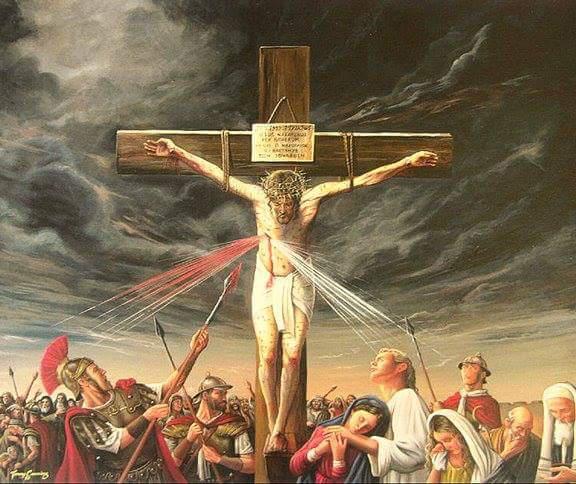 The story of devotion to Divine Mercy begins with the vision of Jesus to a Polish nun named Saint Faustina Kowalska.
This through various appearances teaches or reveals the mercy of God. How big and infinite it is.
In addition to the teachings, he has left us several spiritual exercises such as the crown of mercy, the prayer at 3 in the afternoon known as the hour of mercy and devotion to the image of the merciful Jesus. And that those who do them with Faith will obtain incredible graces of mercy both for themselves and for others, especially in the hour of death.
I even leave a special day to celebrate the day of mercy that corresponds to the following Sunday after Easter, which was made official by Saint John Paul II in 2000.
More to know about Divine Mercy
Download the Android application of Divine Mercy
Releasing Souls From Purgatory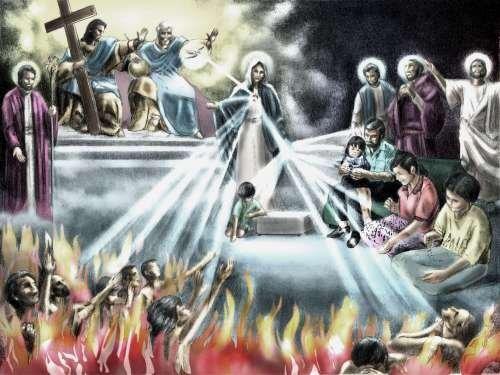 One of the acts of mercy and preferred by the divine will is that we help liberate or save souls from purgatory so that they can soon abandon it and definitively find themselves with the eternal love of God.
God is a prisoner of his Justice because although his love demands that his children in purgatory be with him soon, he cannot ignore his Justice that demands that each one should pay what he owes.
However we here on earth can alleviate or free these souls paying part or all of their debt through prayers and sacrifices.
This application has the most important exercises and prayers for this purpose, from a detailed list of plenary and partial indulgences and their dates, including an alarm to warn of them or actions to earn them, such as prayers such as the Way of the Cross, the rosary, the crown of mercy, the 100 requiems, etc.
More to know about Freeing Souls from Purgatory
Download the Android application Freeing Souls from Purgatory
Loving the Hearts of Jesus and Mary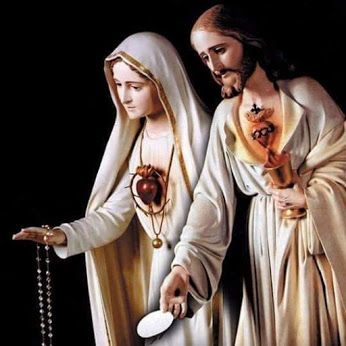 Why an application for the Sacred Heart of Jesus and the Immaculate Heart of Mary and not two separate applications?
Because they are so intimately intertwined that one speaks of the other and never of himself, Mary speaks of Christ and of us, Christ speaks of Mary and of us, so that we may come to Christ. Christ recommends Mary and Mary guides us to Christ.
St John Bosco's dream of a great ship that represented the Church besieged by a storm takes refuge between two columns. The Eucharist is on one column on the other has Mary Help of Christians on it. This reflects the times in which we live. And again both images are also corresponding to the Sacred Heart of Jesus and the Immaculate Heart of Mary, because Love is the essence of God and hearts are the representation of it.
It is Love that moves all of us, their love for us, their love for each other, and they invite us to join in that love so that it is love between all of us. They ask us to do acts of love as they did and continue to do.
So let us fall in love and turn and enjoy this infinite love. Let us make sacrifices like mothers for their children, or fathers for their families. Let us ask for forgiveness and make reparation. Comforting each other like friends who comfort us in misfortunes or defend the honor of their companions.
What an incredible idea! That asks us to do what naturally comes to us by loving! This is simple Yet complicated by our sin
But there is our mother who teaches us to walk towards Christ, at first hand in hand. Then being more spiritually adult encourages us not to lose our way. As a good mother who is attentive to us. When we fall she encourages us to get up and sustain ourselves, Because God has given us a Mother. And you know that God always gives the best to his children. For in the Bible it says, "If you, then, evil as you are, know how to give your children what is good, how much more will your Father in heaven give good things to those who ask him!" (Matthew 7:11)
And is it perhaps an impossible thing you ask us? Do not pass us by like Naaman when he went to see the Prophet Elisha. He asked for a cure for his leprosy and was offended because he only had to bathe in the river and his servants replied:
"But his servants approached him and said, 'Father, if the prophet had asked you to do something difficult, would you not have done it? All the more reason, then, when he says to you, "Bathe, and you will become clean." '"

(2 Kings, 5,13)
So let's exclaim like Saint Dominic Savio, "It was never so easy to win heaven!"
This application has the exercises and prayers to these two hearts that beat with love for us, humanity's hope for their salvation, it brings the different consecrations, the rosary, novenas, litanies, the 5 stones of Medjugorje, various prayers and in addition to alarms to warn of parties and events such as the first 9 Fridays or the first 5 Saturdays of the month.
More to know about the hearts of Jesus and Mary
Download the Android application of Loving the Hearts of Jesus and Mary