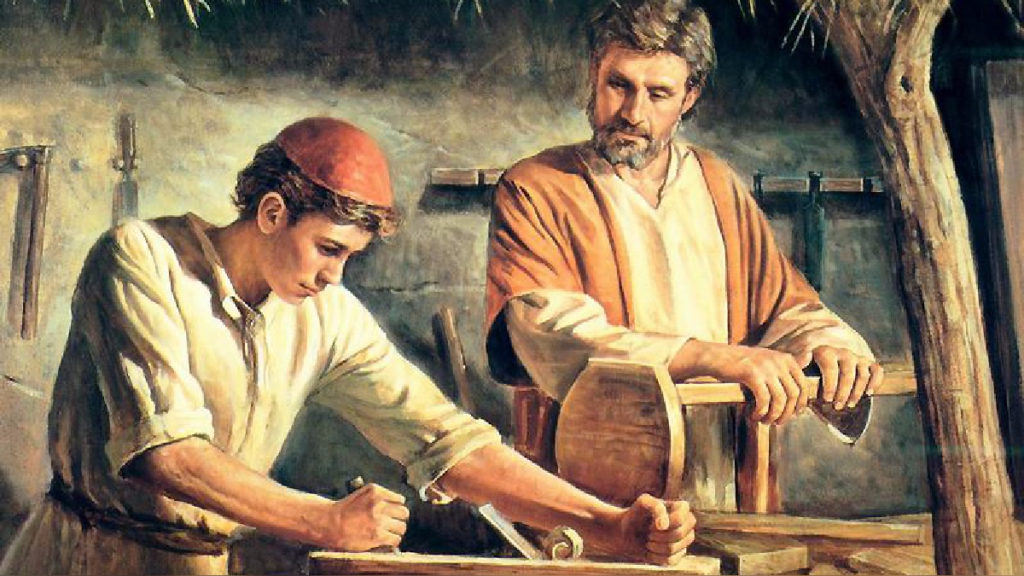 A novena is a prayer that is prayed for 9 days in a row, normally prior to the feast of the novena, in this case Saint Joseph the Worker which is May 1.
You can ask for work or also for any other need
Meditation
Saint Joseph, a just and obedient man, cheerful and faithful to God's will, by marrying the Virgin Mary, by naming Jesus, by shepherding the Holy Family through your pilgrimage from Egypt and take them safely to Nazareth and give them sustenance and protection there, makes you worthy of a true father and son of God, a hardworking man of great value. I pray that, following your example, I will also be a pillar for my family and a good worker.
Opening prayer
Oh glorious Saint Joseph, model of all those who dedicate themselves to work, get me the grace to work with conscience putting the call of duty on my natural inclinations, to work with gratitude and joy, in a spirit of penance for the remission of my sins, considering that it is an honor to use and develop through work, the gifts received from God, to work with order, peace, moderation and patience, without ever having to retreat before weariness and difficulties, to work above all with purity of intention and detachment from oneself, always having the death before my eyes, and the account that I must render of the lost time, of the wasted talents, of the omitted good, of the vain complacency in the success, so fatal for the work of God.
All for Jesus, all through of Mary, everything according to your example.
Oh Patriarch, Saint Joseph, this It will be my watchword in life and in death. Amen. (Prayer composed by Pope St. Pius X)
Prayer for purity
Oh guardian of the Virgins and Saint Father Saint Joseph, in whose faithful custody was entrusted to Christ Jesus, to Innocence itself, and to Mary, Virgin of the virgins, I beg and beg you for these dear promises, Jesus and Mary, that being preserved from all filthiness, may I , with the immaculate mind, the pure heart and the chaste body, always serve Jesus and Mary chastely, every day of my life.
Amen.
Prayer of the Novena to Saint Joseph worker
Oh, blessed Saint Joseph, Father of tender heart, faithful guardian of Jesus, chaste husband of the Mother of God, we pray and we beg you to offer to God the Father, to his divine Son, bathed in blood on the cross by sinners, and through the three times holy Name of Jesus, so that you can reach us from the Eternal Father the favors that we implore you
– Raise your intention here –
Oh, glorious Saint Joseph, feed the divine wrath so justly inflamed by our crimes, implores the mercy of Jesus for your children.
Amidst the splendors of the eternity, do not forget the pains of those who suffer, those who pray, those who mourn; stop the Almighty arm that punishes us, that through your intercession, the Heart of Jesus may pity and forgive us. Amen.
Saint Joseph, pray for us
Prayer to Saint Joseph worker in a Difficult Problem
Oh glorious Saint Joseph, you who you have the power to make possible even the things that are considered impossible, come to our help in our present anguish. Take this important and difficult issue under your particular protection, so you can finish happily.
Oh dear Saint Joseph, All our Trust is in you. Do not say that we will invoke you in vain; And since you are so powerful with Jesus and Mary, prove that your kindness is equal to your power.
Amen.
Saint Joseph, friend of the Sacred Heart of Jesus, pray for us.
Pray an Our Father, Hail Mary and Glory.
Repeat these prayers for nine days